Teamwork Projects is designed to work seamlessly with the tools to form smarter workflows. With a perky interface, easy-to-use toolset, users can create a project, and generate tasks and milestones. Teamwork Projects is available on iOS, Android, Google Chrome, and the Web.
Top Project Management Tools: Our Picks
Project management tools are affordable productivity systems. Most project management tools are available as software-as-a-service that users can subscribe to on a monthly or annual basis. PM tools offer businesses the advantages of rapid deployment, minimum initial expense, and scalability, as well as accessibility via the web and mobile devices.
Project management tools include features and capabilities that enable teams to work collaboratively in real time. PM tools promote project visibility that allow for easier tracking and reporting for project managers. As SaaS, program management tools take care of system maintenance and feature updates for free, while also provides feedback mechanisms for user requests and suggestions.
Best Project Management Tools
The best project management tools support project managers, project teams, stakeholders, and the whole organization in delivering projects successfully. Project management tools help small teams adopt digital transformation, increasing company agility and resiliency. Here are some of the top-rated project management tools, in no particular order.
Zoho Projects
Zoho Projects is an online project management tool for businesses of all sizes. It is a one-stop project management solution for any team, whether enterprise or small business. It has users in the construction, software development, real estate, education, and marketing industries. The project management app offers a free plan for a small team of three users, and paid plans for bigger teams.
Zoho Projects can provide unlimited projects, ready-to-use templates, and online storage space to centralize project information. Users can manage tasks, subtasks and dependencies, receive reminders, build schedules, and automate processes. The project management app also includes time tracking, resource management, custom views, and team collaboration tools.
Jira Work Management
Jira Work Management is one of the best project management tools that connects all business teams. Marketing, HR, finance, and other departments can easily connect and collaborate with technical teams with this platform. Task management features in this project management app enable users across the organization to plan, track, manage, and complete tasks, including repeating tasks. It is free for up to 10 users with scalable paid plans for bigger teams.
Jira Work Management allows users to create and manage unlimited tasks and projects. Users have access to multiple views such as list, timeline, calendar, and board for different perspectives. A drag-and-drop builder lets users create forms to standardize work; automation rules offer multiple actions to choose from. Other features include templates, dependency management, reports, dashboards, and integrations.
Asana
Asana work management software enables project and task management across the organization. It provides teams an organized workspace where they can look at project data using different work views such as list, timeline, and board. Users can create and assign tasks, build plans, and track project progress over time, as well as customizing workflows.
Asana is free for up to a team of up to 15 members. This versatile project management tool is applicable for tracking bugs and managing sprints, as well as planning and running campaigns, events, and product launches. The project management app has built-in messaging, file storage, a workflow builder, unlimited dashboards, custom fields, forms, automation, mobile apps, portfolios, workload management, approvals, and proofing.
Wrike
Wrike is a project management tool that helps teams be more adaptable to new ways of working. It is versatile for different teams, such as marketing, design, professional services, product management, and business operations. The project management app can easily adapt to a variety of business needs, whether for managing agile teams, clients, or remote workers.
Wrike offers a free plan to unlimited users with basic functionality that can be sufficient to manage simple projects. Paid plans include more advanced features, such as shareable dashboards, interactive Gantt charts, custom fields and workflows, automation, and productivity integrations. Enterprise plans have additional security features such as SSO, 2FA, password policies, custom roles, and audit reports suitable to hybrid workspaces.
monday.com Work OS
monday.com Work OS is an online work platform that is customizable for various teams, workflows, and use cases. The highly visual project management tool provides a central workspace for users across the organization. Automation, notifications, and team collaboration simplifies management of any kind of work.
The project management tool lets users modify views and dashboards so they get the right information to make confident decisions. monday.com offers a free plan for up to two seats and several paid plans for teams with different work requirements. It has ready-to-use templates, unlimited boards, interactive documents, and custom fields. The software also provides mobile apps, file management, project portfolio management, email integration, calendar sync, and analytics and reporting.
What is a project management tool?
With the changing times, the needs of businesses are changing as well. Spend a good amount of time to figure out if you need an invoicing tool, robust reporting software, or a holistic view of projects and processes in one place.
What are project management tools?
What are the top features in project management tools?
What is the best project management tool in 2022?
How much does a project management tool cost?
Vartika Kashyap is the Chief Marketing Officer at ProofHub and has been one of the LinkedIn Top Voices in 2018. Her articles are inspired by office situations and work-related events. She likes to write about productivity, team building, work culture, leadership, entrepreneurship among others and contributing to a better workplace is what makes her click.
Conclusion
Managing project tasks as efficiently as possible is a must for businesses to thrive in today's competitive markets. As a manager, you are responsible to make sure that your team accomplishes every task on time and you will need a task management tool for that. The task management tools featured in this article are the best ones available right now and you just need to choose one that suits your managerial requirements and your organization's budget.
Vartika Kashyap is the Chief Marketing Officer at ProofHub and has been one of the LinkedIn Top Voices in 2018. Her articles are inspired by office situations and work-related events. She likes to write about productivity, team building, work culture, leadership, entrepreneurship among others and contributing to a better workplace is what makes her click.
Authorship:
https://project-management.com/project-management-tools/
https://www.proofhub.com/articles/top-project-management-tools-list
https://www.proofhub.com/articles/task-management-tools
Management tools
The previous /IAcceptExchangeServerLicenseTerms switch will not work starting with the September 2021 Cumulative Updates (CUs). You now must use either /IAcceptExchangeServerLicenseTerms_DiagnosticDataON or /IAcceptExchangeServerLicenseTerms_DiagnosticDataOFF for unattended and scripted installs.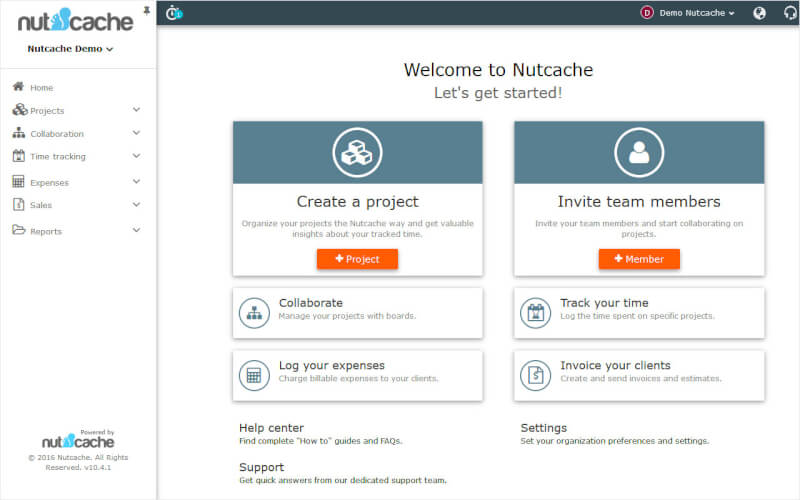 Install the Exchange management tools
The management tools in Exchange Server 2016 and Exchange Server 2019 include the Exchange Management Shell and the Exchange Toolbox. You can install the management tools on other client computers or servers in the Active Directory domain to help you manage your Exchange organization. The management tools have similar operating system, .NET Framework, and Windows Management Framework (Windows PowerShell) requirements as an Exchange server. The notable exception is: you can install the management tools on client versions of Windows. For more information, see Exchange Server system requirements and Exchange Server prerequisites.
The management tools don't include the Exchange admin center (EAC). The EAC is a web-based console that's hosted on Exchange 2016 Mailbox servers, and like any web site, you can access the EAC from other computers. For more information about the EAC, see Exchange admin center in Exchange Server.
What do you need to know before you begin?
In File Explorer on the computer where you want to install the management tools, right-click on the Exchange ISO image file that you downloaded, and then select Mount. In the resulting virtual DVD drive that appears, start Exchange Setup by double-clicking Setup.exe .
Connect to the Internet and check for updates: We recommend this option, which searches for updates to the version of Exchange that you're currently installing (it doesn't detect newer Cumulative Updates). This option takes you to the Downloading Updates page that searches for updates. Click Next to continue.
The Copying Files page shows the progress of copying files to the local hard drive. Typically, the files are copied to %WinDir%\Temp\ExchangeSetup , but you can confirm the location in the Exchange Setup log at C:\ExchangeSetupLogs\ExchangeSetup.log .
Use recommended settings: Exchange automatically sends error reports and information about your computer hardware and how you use Exchange to Microsoft. For information about what's sent to Microsoft and how it's used, click ? or the help links on the page.
Automatically install Windows Server roles and features that are required to install Exchange: Select this option to have the Setup wizard install the required Windows prerequisites. You might need to reboot the computer to complete the installation of some Windows features. If you don't select this option, you need to install the Windows features manually.
On the Installation Space and Location page, either accept the default installation location ( C:\Program Files\Microsoft\Exchange Server\V15 ), or click Browse to choose a new location. Make sure that you have enough disk space available in the location where you want to install the management tools. Click Next to continue.
If this is the first installation of Exchange in your organization (Exchange server or the management tools), you arrive on the Exchange Organization page. On this page, configure the following settings:
Specify the name for this Exchange organization: The default value is First Organization, but you typically use the company name for this value. The organization name is used internally by Exchange, isn't typically seen by users, doesn't affect the functionality of Exchange, and doesn't determine what you can use for email addresses.
Apply Active Directory split permission security model to the Exchange organization: Most organizations don't need to select this option. If you need to separate management of Active Directory security principals and the Exchange configuration, split permissions might work for you. For more information, click ?.
On the Readiness Checks page, verify that the organization and server role prerequisite checks completed successfully. If they haven't, the only option on the page is Retry, so you need to resolve the errors before you can continue.
After you resolve the errors, click Retry to run the prerequisite checks again. You can fix some errors without exiting Setup, while the fix for other errors requires you to restart the computer. If you restart the computer, you need to start over at Step 2.
It's here – The Effective Manager . Our effective manager guidance in book form.
"I was very fortunate to come across Manager Tools over 10 yrs. ago and I've continued to listen ever since. I've also attended the in-person training and have purchased multiple products. each has delivered value far in excess of its price. It's rare to find such specific, actionable, and effective guidance. and I usually find opportunities to apply this guidance within days!" Graham Cochrane, Senior IT Manager, TD Bank Group
"Mark Horstman taught me a vital lesson about management: there's no voodoo. It's all about relationships, behavior and results. If you want the latest management trends and lingo, don't read this book. But if you want to learn how to act consistently and effectively, buy the book, read it, and immediately share it with your entire organization." Michael J. Reitz, Executive Vice President, Mackinac Center for Public Policy
"Having been trained as a scientist, the manager tools as available via podcast and conference have always appealed to me for their rational construction and the analysis that accompanies their introduction. I am excited to have the basic tools available now in book form where they can also benefit people that are not listening to podcasts. When I am asked how I learned what I do, I will be referring people to this written version in the future!" Rob Hooft, Manager, ELIXIR Netherlands
"The Effective Manager is a must read for every leader. I've been following the Manager Tools guidance for almost four years and have experienced a measurable increase in job performance and promotion frequency. This book is a bargain at $10,000." Robert Greiner, Manager, Pariveda Solutions
"Mark Horstman's The Effective Manager represents best practices. Managers and organizations can and should adopt them with confidence. Mark provides a clear blueprint on how better relationships will drive better results. I know from direct experience they adopt very well in academic and non-profit environments, and I only wish I had adopted these practices twenty-five years ago when I started in industry. I will keep several copies on hand to give to colleagues, similar to my practice with Peter Drucker's The Effective Executive." The Rev. Raymond Bonwell, Director, Organizational Training & Development, The Board of Pensions of the Presbyterian Church (USA)
"I started listening to Manager Tools eight years ago when I was a direct in a team. After eight years I have been promoted into management, senior management, and finally into Directorship . This year I will become a Managing Director. The rapid advancement of my career is due to the implementation of the behaviors you will find in this book." Stephen Robinson, Associate Director, WYG
"The methods I've learned from Manager Tools have been invaluable to my career as a professional manager. Their specific, actionable guidance has helped me to effectively lead teams of both technical and non-technical professionals, and I wouldn't be where I am today without them! The Manager Tools Trinity™, and especially one on ones, are the simplest and most effective management tools around." Andrew J. Sikich, PE, CPESC, Illinois Civil Manager, Ruekert & Mielke, Inc.
"There might be an art to great management but every day effective management is just the hard work of implementing some best practices. These best practices are the sum of the tools I've learned from Manager Tools over the years."
Bitrix24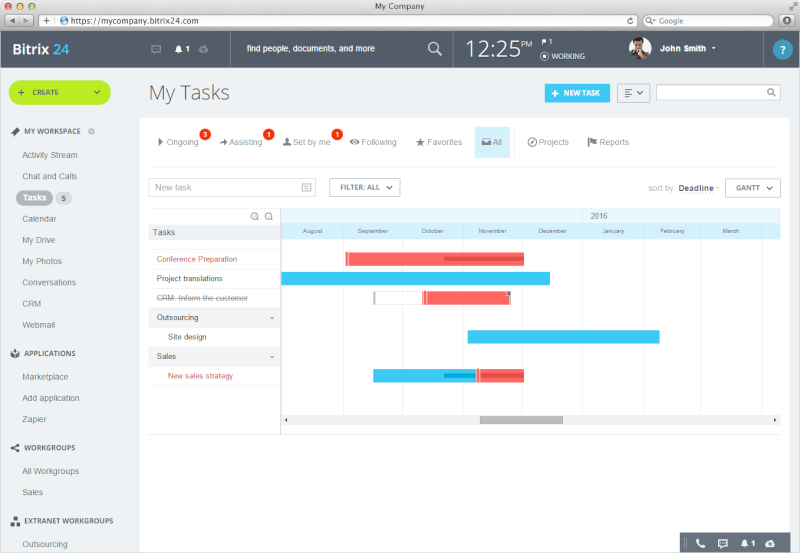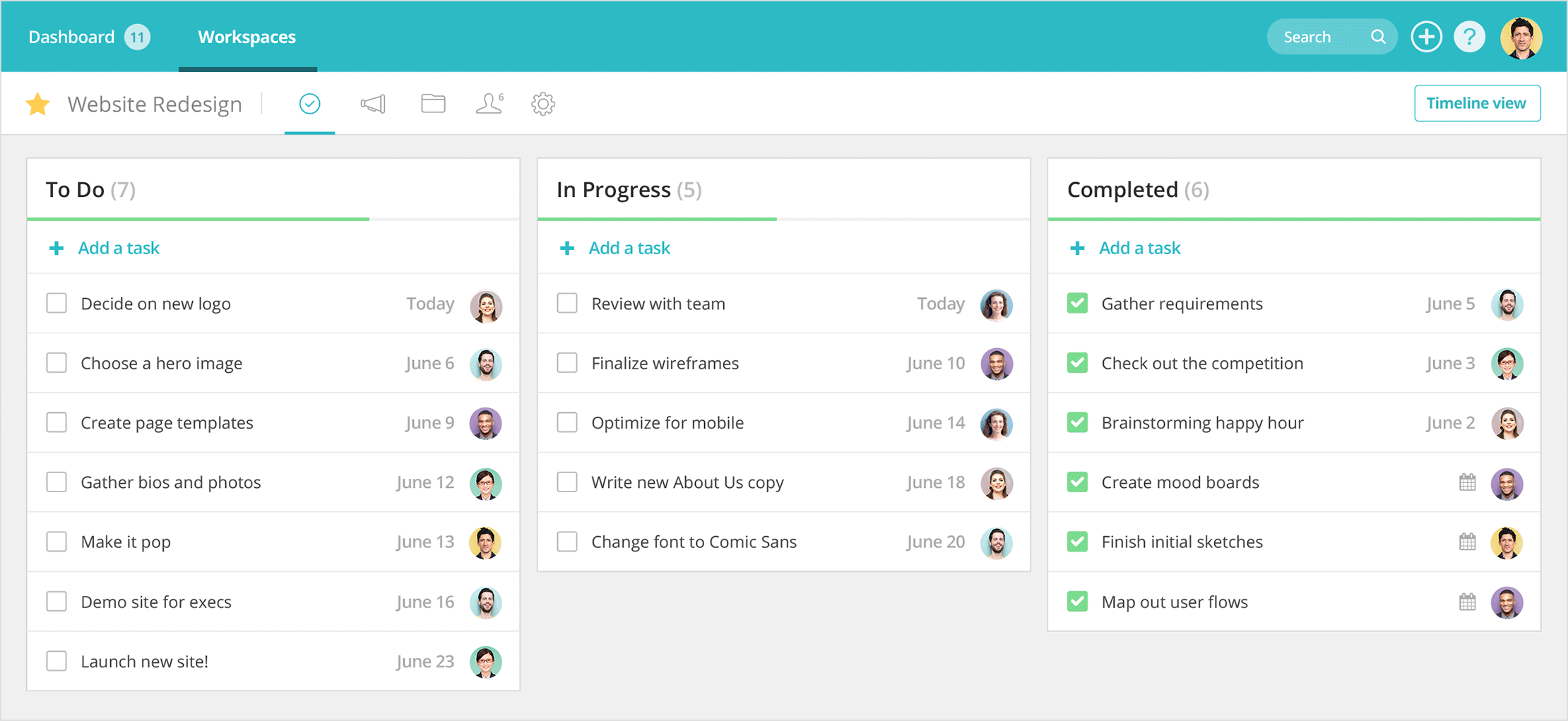 Redbooth lets you manage your projects the way you want, with kanban boards or lists to organize tasks and time tracking to see where your day goes. Or, if you're not sure where to start, there's a library of project templates to start your projects out in a click.
What's special about this tool: Unlike most PM tools, Redbooth's business package gives you everything you need to see and hear your team members. You'll get the tools for unlimited high-definition video conferencing, direct messaging, voice calling, and business chat to stay on top of everyone's schedule.
Authorship:
https://docs.microsoft.com/en-us/Exchange/plan-and-deploy/post-installation-tasks/install-management-tools
https://www.manager-tools.com/
https://www.scoro.com/blog/best-project-management-software-list/
Management tools
Microsoft Master Data Services: Platform that includes a suite of services that enables users to manage a master set of an organization's data. Data can be organized in models, it can be updated by creating rules, and it can include access controls to authorize who updates the data. It enables users to develop MDM solutions that are built on top of an SQL Server database technology for back-end processing. It provides service-oriented architecture endpoints using Windows Communication Foundation (WCF) and it implements a hub architecture using MDS to create centralized and synchronized data sources to reduce data redundancies across systems.
List of 15 best free project management tools in 2022
If you're in the market for project management software, here are the best project management software tool reviews you should be considering. The list includes both free and paid options along with the features you get in each plan.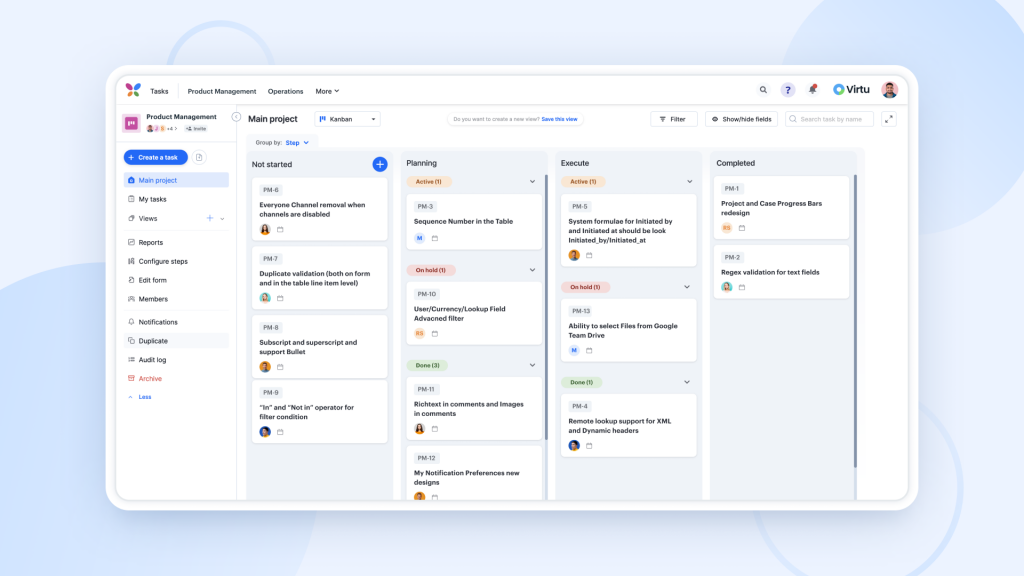 This all-in-one powerful tool is one of the best free project management software out there. Kissflow Project is an ideal project management tool option for functional project managers and people who are new to project management. Kissflow Project checks all the boxes with a comprehensive suite of project management features. It is an easy-to-use and aesthetic Graphical User Interface that makes this one-stop solution an excellent choice for all types of organizations.
Key features of Kissflow Project:
Customizable project steps and Active, On Hold, and Done states
Ability to create sub-tasks and convert them to standalone tasks
Multiple ways to visualize projects (list, Kanban, and matrix views)
Custom fields and advanced filters to segment tasks
Detailed audit logs and complete activity history for every task
Contextual notes within tasks
Ability to add task watchers to provide granular visibility
Ability to set due dates
Automated email notifications when deadlines near
Gsuite and Microsoft 365 integration
In-depth data-driven reports and the ability to create custom reports
Ability to assign team member roles
Ability to duplicate projects
Customizable and pre-defined project management templates
Pricing:
Join 10,000+ Project Managers Who Manage Their Work Using Kissflow Project!
Try Kissflow Project for Free
Role of information systems in data management
Together, information systems and data management help tackle the challenges of Big Data, real-time analytics, data modeling, and the overall smart use of information. The emergence of large, diverse, and publicly available data poses the challenge of using the best methods that lead to the effective use of information systems, which is imperative to develop a holistic view of information.
Information systems and data management govern the two chief elements that are the pillars upon which they are built: data and information. In a previous article, we discussed the key differences between data and information and the unique connection they share. In essence, data is meaningless, but once it is processed, interpreted, formatted, and organized, it becomes information as value is extracted with a specific goal and purpose.
Massive amounts of data require a powerful data management and information system in place in order to process and analyze it to glean value and derive information that leads to smarter business decisions.
Cloud data management
The practice of orchestrating data integration across the cloud to deliver data management functions such as backup, disaster recovery, archival, search, analytics, and more, in a single, unified, run-anywhere cloud platform.
Master data management
Approach used to define and manage critical data in a unified way to provide a single point of reference and avoid redundancy on an organizational level. Mastered data may include reference data and analytical data that supports decision-making.
Reference data management
ETL and data integration
Extract, transform, load (ETL) is the procedure of copying data from one or multiple sources into a destination system, a data warehouse, which presents data in a different format that is ideal for high-performance analysis. Data integration combines technical and business processes to combine data from varied sources to transform it into meaningful and useful information.
Data analytics and visualization
What is a Knowledge Management Tool?
This tool helps resolve data silos that frequently occur by performing data pooling into one collective resource, and the users can quickly find the information. It's regularly used to ensure knowledge gaps are avoided for employees.
Here, the top learning management systems are compared based on user rating, USPs, and features. From this comparison, an apt decision on selecting a knowledge management tool can be made easily. From the table presented here, an apt decision on selecting a knowledge management tool can be made easily.
CloudTutorial
CloudTutorial
You can create your custom domain and do branding with your name. It helps in importing files in-between categories and provides Auto SSL. It has a customized contact form that permits you to edit diverse fields in this form as per your requirements.
With CloudTutorial knowledge management systems, you can offer the best support experience to your customers. It's user-friendly and easy to use and collaborate with your team. Ultimately, it will help your organization improve its customer relationship.
CloudTutorial helps you create SEO-friendly knowledge base templates with unlimited article categories. Being a knowledge management software solution, it does not work as a document collaboration platform like Google docs.
Bit.ai
Bit.ai
Bit.ai is a perfect knowledge management tool that helps the team members in an organization to share, track and manage the organization's information in one location. This knowledge of management tool includes a Bit smart document that allows us to perform project management, brainstorming functionalities, proposal creation, and knowledge-sharing capabilities to a great extent.
Bit.ai holds a good record when it comes to data creation and sharing in huge projects. Your team can easily connect and collaborate before making the required decisions. However, this facilitation comes with a hefty price.
HelpJuice
HelpJuice
HelpJuice possesses an impressive customization tool that helps the users or customers of any industry make a perfect selection of the knowledge-based platform's designing perspective. This management tool (knowledge) includes the styling options that offer user-friendly layouts to the readers or customers and makes something relevant to get back to the previous knowledge-based post when required.
HelpJuice allows the authors to work together with efficient communication skills on the available new posts and smoothly share page reviews. To opt for various vital features, you need to pay a huge amount, which is not always feasible for small-sized projects.
Document360
Document360
Document360 is a robust knowledge base tool with impressive subscription plans as per the organization's budget and work experience. It is one of the responsive knowledge base software. Specifically, the large teams' best choice is having impressive collaboration features of the knowledge bases. Also, it works on both internal and external knowledge base categories for improving business performance.
This knowledge management system allows customers or companies to create thousands of knowledge base sites for various projects. Such collaborative features come along with the highest subscription charges.
HelpCrunch
HelpCrunch
HelpCrunch is an efficient and easy-to-use customer service tool that supports attractive knowledge base functionality. It has an impressive subscription plan, including the primary, modern, and innovative tool that makes a smooth process for the customers to use the knowledge base tool more conveniently.
With HelpCrunch WYSIWYG text editor's help, one can quickly create articles for customer support to become relatively easy. Such features come with a charge that sometimes seems too expensive for a small-scale project.
Atlassian-Confluence
Atlassian-Confluence
It includes an interactive knowledge management software designed explicitly for an internal knowledge portal, namely 'Confluence,' that stores the information, notes, and plan calendar for the company.
Benefits of Knowledgement Management Tools
The knowledge base platforms are of two forms – stand-alone solutions and all-in-one customer support solutions. If the organization opts for an all-in-one solution, just make sure the knowledge base integrates with other channels as per the organization's customer support.
The article sharing is possible by accurate support reps where the customers can quickly find answers. No matter which best practices the organization uses for knowledge software, the features for such inspiring knowledge management tools are a mandated thing.
Customized Customer Service Interactivity
The service agents can use the readily available customer data to have an impressive and attractive customer experience. Consider the scenario that your team uses a CRM database using a guide, so the team member can easily store the saved data for past customer interactions. Once the customer reaches your business, information recalling comes into action. It invokes impressive customer relationships to improve significant customer service experience.
Speedy Support Solutions
The primary purpose of the KM Tools in the organization is to make information available to all the employees by using a centralized location. It becomes relatively easy for employees and customers to resolve the issues, even complex cases quickly.
Only the employee knows the perfect place of the relevant resources, and customers typically make knowledge base solutions to resolve the complex roadblocks. Once the team provides a robust and quicker solution, it usually leads to higher customer satisfaction.
Lowered Service Volume
The customer service team can quickly grab the advantage by including a knowledge base on your organization's website. The customer problems that are quite simple and intuitive do not longer need an agent to resolve them.
Instead, the customers can identify their solutions irrespective of phone picking or writing an email. Once such simple cases pop out from the support queue, the service team can ultimately spend extra time on complex and emergent issues.
Best Fit Text Editor
One of the most effective knowledge management initiatives is to make use of an impressive text editor. It helps the organization or employee to insert images, coding functionalities for video samples, and also deal with notes and tips writing capabilities to a great extent.
Business Performance Optimization
Development of New Innovative Ideas
Apart from such problems, using appropriate KM tools offers new opportunities for enterprises and employees too on a large scale. The organization grabs a chance to view the bigger picture of the business planning to make innovative proposals that can benefit its fundamental roles.
Get Rid of Avoiding Repeated Mistakes
In this competitive business life, mistakes are an essential part of every employee. It's not mandatory that our team's decisions are the right ones, and it is one of the most critical challenges that many businesses face. To come out from this complex culture, the organization has strong visibility of what employees perform on the specific task is available quickly.
It's not hard to see the internal benefits a customer relationship management system can deliver. Such knowledge management features provide optimum solutions to organizations to serve better services and products on a large scale.
A specific plan of action defines how an organization's management is well-maintained, like company information sources, data, and knowledge to enhance business productivity and its related efficiencies to the specific departments.
Knowledge management possesses four essential components, namely people, process, content/IT, and strategy. The organization uses people to perform leading, sponsoring, and sharing knowledge. Management and knowledge measurement are possible using impressive processes.
The appropriate usage of the content and IT tools specific to connect perfect people to the ideal content. And this completely works well if there is a clear and documented business strategy to make responsive knowledge management software.
Authorship:
https://kissflow.com/project/best-project-management-tools/
https://svitla.com/blog/18-best-data-management-tools
https://www.thecloudtutorial.com/knowledge-management-tools/