Make More Money
For most people, the ability to earn more money is the driving force behind going to college. A post-secondary degree, whether it is a bachelor's, master's or PhD, is the most common route to careers that demand higher skills and offer higher pay.
According to a national report by the State Higher Education Executive Officers Association (sheeo.org), high school graduates earn an average of almost $30,000 per year. Bachelor's graduates earn an average of just over $50,000 a year. And those with a higher level degree (master's, doctorate or professional) average nearly $70,000 per year. This translates to a significant earnings gap over the course of one's life.
Earnings potential varies depending on what field you work in. For example, a master's degree in education or nursing won't lead to nearly as much wealth as a master's degree in engineering or business. But education and nursing are far and away the most in-demand professions out there. If you enter one of these fields, you're likely to find a good job somewhere – even if it doesn't pay as well a job in engineering or business.
There is still an income disparity in gender and race. White males tend to make more money than their non-white-male counterparts. But relative to all gender and racial demographics, earnings potential still increases dramatically with a college degree.
Benefits for You and Your Family
Obviously, higher income is a primary benefit of earning your college degree. But most jobs that require a bachelor's, master's, doctoral or professional degree tend to also provide more benefits. This can include health care, retirement investment, travel and other perks. These types of benefits are rarely offered for high-school-level jobs.
Part of the reason employment benefits are so important is because they offer stability for your family, especially in the case of health care. They are called benefits, but in reality, they are a vital part of anyone's salary. In some cases, the value of benefits even exceeds an employee's take-home pay.
The benefits of a college education also extend beyond generations. Families of college graduates are generally better off economically and socially. But it is also more likely that the next generation of children will attend college. So you can look at it as an investment in the future of your family.
You Don't Need a College Degree to Be Successful — Here's Why
The truth is that a college degree is a required step of many careers, but not all. Decide what career you want first and check if a degree is needed. Even if a degree is not needed in the beginning, it may be required in order for you to move higher up within your company or field.
That being said, you can certainly be successful without a college degree — your skills and talents can get you hired. Find out exactly what skills are needed for your career path and work hard to excel in them. You will have to be determined, self-disciplined, and goal-oriented. In the end, both education and marketable skills are key. It's up to you how you want to get that education and skills — through an institution, or on your own in the real world.
Finally, do employers really check degrees? They sure do, if it's important for them. For companies that require degrees, they may check your resume to find out if you really completed the accomplishments you put down. They will likely ask you about it in your interview as well.
However, many new companies today do not look at resumes during the hiring process. Instead, they will ask for written answers and a preliminary skills test during the application,and a more thorough and in-person skills test during the interview process. Your skillset, personality, and recommendations will go a long way for companies such as these.
7 Reasons Why College Is Not Required to Succeed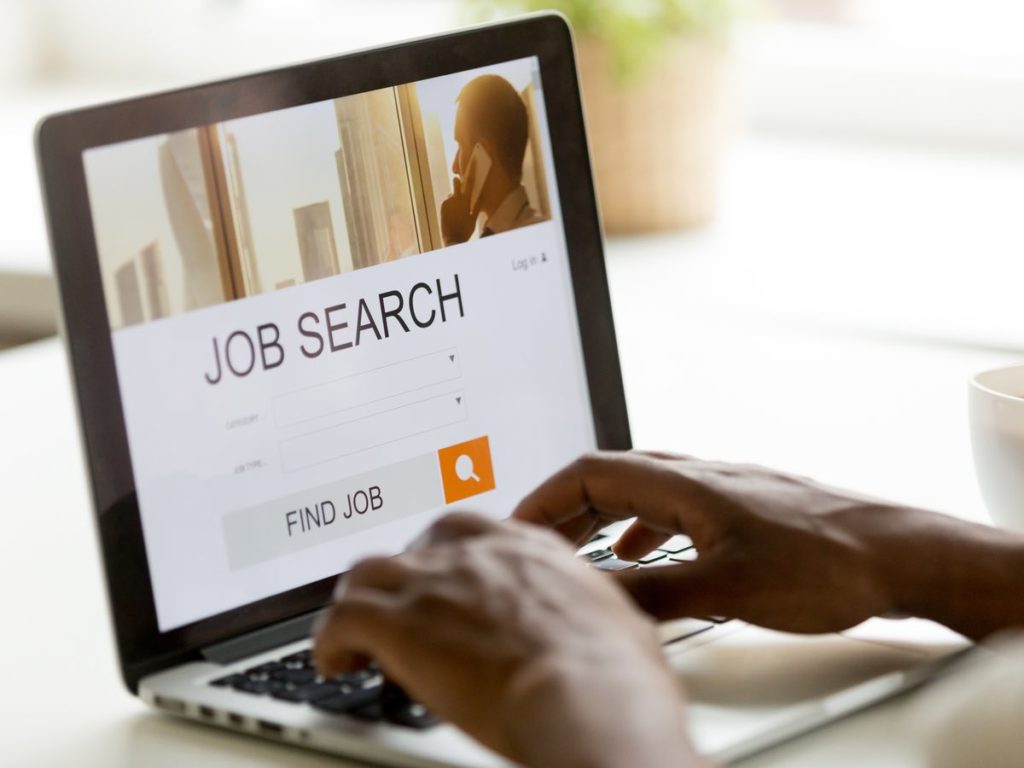 Going to College Does Not Guarantee a Job
Other than a job, there is one more thing that finishing college can't guarantee: a job in a field related to one's degree. As a matter of fact, based on an online survey, 25.5% of college graduates say they were unable to find a job in their field.
For most degree holders, it usually takes three to six months after college graduation before they get a job — it may be longer for those who are not persevering enough to get employed or whose majors are not that in demand.
Not All Careers Require a College Degree
As much as 36% of all available jobs do not require education beyond high school. So, in other words, a little more than one-third of job positions that need to be filled can be filled by those who have no college degrees.
But it doesn't necessarily mean that degree holders will not attempt to get their hands on those available job positions — about 41% of recent college graduates are underemployed in that they are working in jobs that don't require the titles they earned spending years in college after high school.
Some Employers Prefer Skills to Degrees
However, the amount of time employers spend on checking out resumes can vary from one company to the other and depend on factors such as the number of applicants and the job title.
No matter the case, the point is that your resume should be able to impress the potential employer in front of you in no time. And it should also include all relevant skills. For most employers, college education and the skill set are of equal importance. But in the absence of a degree, having phenomenal skills may help you land that job.
There are Many Alternatives to Going to College
Worry not if you are absolutely sure that college is not for you and don't want to break the heart of your folks either. It's for a fact that there are many other ways to acquire the knowledge and skills you will need to have a bright future other than spending the next four to six years of your life on a traditional campus.
Vocational school. Also sometimes referred to as a career school or trade school, a vocational school is a place where students learn skills specific to certain jobs.
Technical school. Many believe that technical schools and community colleges are the same. However, a technical school is more on industry-specific courses, like business, engineering and construction.
Online professional certificates. Some professional certificates available online are free, while others come with a price tag. Most of them can help make you eligible for entry-level jobs.
Boot camps. In this digital age, coding boot camps are popular among job seekers who wish to work as computer programmers in no time — there are also boot camps available for various fields.
Job training program. There are jobs that require candidates to undergo a short training program that can be completed in just a few weeks or a couple of months before they could start working.
Fellowship or apprenticeship. Some careers available for people with a high school diploma require learning under the hands of an expert, such as electrical work or construction.
Military. Joining the military is a great way to learn real-life skills and travel, too. While enriching your skill set and life experience, it also gives you the opportunity to be noble and serve your country.
Volunteer. Like being in the military, volunteering also makes it possible for you to gain an assortment of skills. It also enables you to discover the things you are passionate about.
College Degree isn't Mandatory to Start Business
Some of them include registering your money-making venture's name, applying for a federal tax ID number, obtaining permits and licenses, opening a business bank account, and getting insurance.
Plenty of Successful People Have No Degrees
While the figure makes it obvious that a vast majority of mega-rich people have degrees, it also makes it clear that you can have all the money in the world even without going to college.
That device you are using, social media you are posting on, TV show you are watching, music you are singing to or hamburger you are eating could be a courtesy of someone who did not graduate from college.
Just Before You Try to Pursue Success
Different people define success differently. Depending on your perception of it, success can be anything from learning something new, overcoming a fear, helping others, having a high-paying job to being one's own boss.
Yes, earning a college degree can help you reap success. However, it doesn't mean that skipping college will make you a failure — you can have no college education and still be a smashing success!
It's completely up to you to decide if chasing your dreams instead of earning a degree right after high school suits you more. But whether or not you have a college diploma, you need to exhibit the likes of determination, self-reliance, passion, flexibility, optimism and patience in order to attain success the way you define it.
Source:
https://www.educationcorner.com/benefit-of-earning-a-college-degree.html
https://www.uopeople.edu/blog/do-you-have-to-go-to-college-to-be-successful/
https://collegerealitycheck.com/college-isnt-necessary/